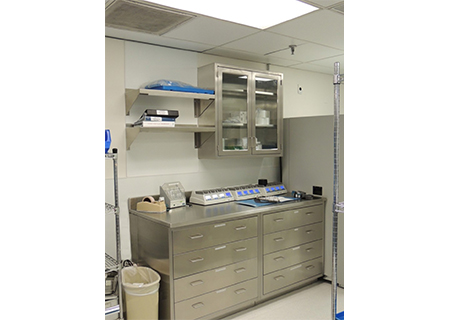 SPD Cabinets
TBJ offers the finest stainless steel storage cabinets, shelving, storage and custom specialty solutions for hospitals and healthcare facilities.
We fulfill the clinical needs of healthcare professionals with solutions built from quality materials and expert craftsmanship.
Our stainless steel wall cabinets, base cabinets and tall storage cabinets are specifically designed for sterile processing departments as well as the operating room area.
Our goal is to create a new or renovated environment that will meet your needs now and into the future.
Contact us to discuss both standard and custom solutions based upon your specific needs.