When hundreds of hospitals in California and northern Nevada had to swiftly improve their ability to disinfect rooms, surfaces and other items because of the COVID-19 pandemic, they knew exactly where to turn for critical equipment and supplies: Keckler Medical.
Keckler Medical has been a trusted supplier of high-quality medical equipment for nearly 50 years, so it was no surprise when its customers – operating facilities on the front lines of a global health crisis — began clamoring for items from their longtime partner.
"We work with every single hospital north of Bakersfield and Santa Barbara; maybe 250 acute care hospitals. We've heard from most of them," said Brett Manning, Keckler's sales development manager. "In the beginning, it was all hospitals. Now, it also includes dentists, doctors' offices and surgery centers that are preparing to re-open."
Among the most asked about items are germ-killing robots that use ultraviolet light to infuse and disinfect rooms and ElectroClave UV light disinfection boxes, used for smaller, high-touch items. Keckler also offers many other equipment items to meet the needs of customers suddenly faced with COVID safety challenges:
Swab and transport mediums, rapid IgG/IgM antibody tests and protective testing exam screens
Disposable/recyclable curtains treated with antimicrobial elements
Hospital beds (emergency, ICU, telemetry)
Hospital-grade disinfecting wipes and spray
UV-C ceiling air purification system
Washable, antimicrobial keyboards/mice/screen protect
Stretchers, exam tables, wheelchairs, recliners, overbed tables, transfer boards and patient positioners
Robots disinfect surfaces
The robots made by Skytron and Surfacide are used to disinfect operating rooms, patient rooms or any other high-traffic setting with many hard surfaces. The tall robotic cylinders emit UV-C wavelength light rays that alter the DNA of the micro-organisms so they are unable to reproduce, thus becoming harmless to humans, Manning explained. The systems typically are sold in sets of two or three robots, and are strategically placed in a room to provide as much UV-C disinfecting light as possible to the various surfaces of the room.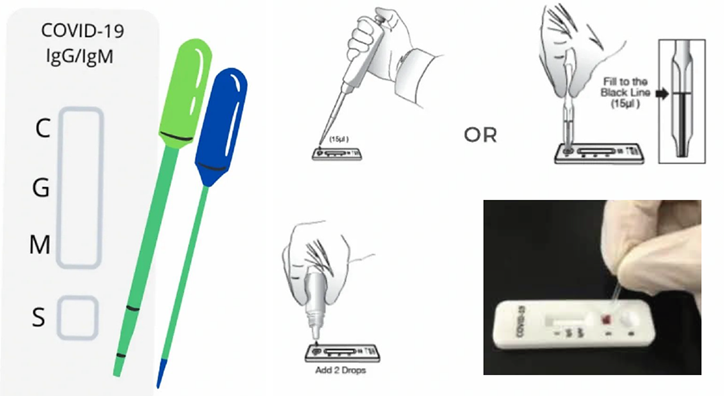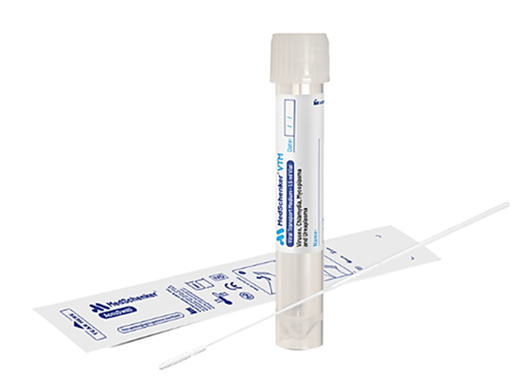 The UV-C rays are so powerful that no one can be in the room during treatment, which takes 15 to 45 minutes depending on the size of the room. The robots augment – but do not replace – the deep manual cleaning provided by hospital housecleaning crews. The ElectroClave serves a similar function. About the size of a microwave oven, it also uses UV light to quickly disinfect small high-touch items like cellphones, pens, keys, telemetry boxes and staff ID badges.
It's not only hospitals that are concerned about preventing the spread of the coronavirus. Law enforcement agencies in the Bay Area and Central Valley also have ordered the robots and ElectroClaves from Keckler Medical to enhance the safety of the environment in their facilities, especially jails.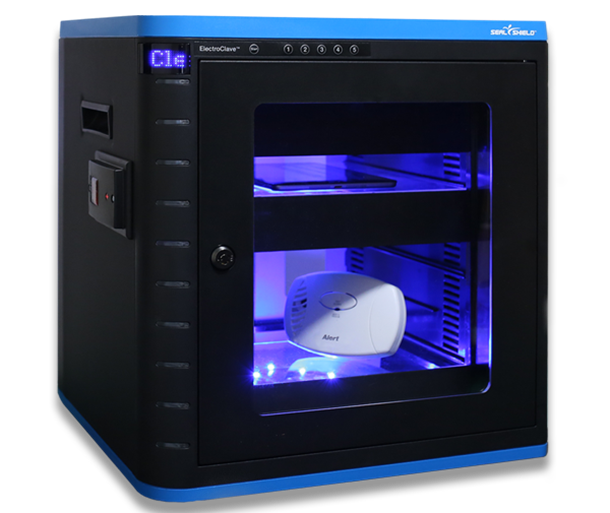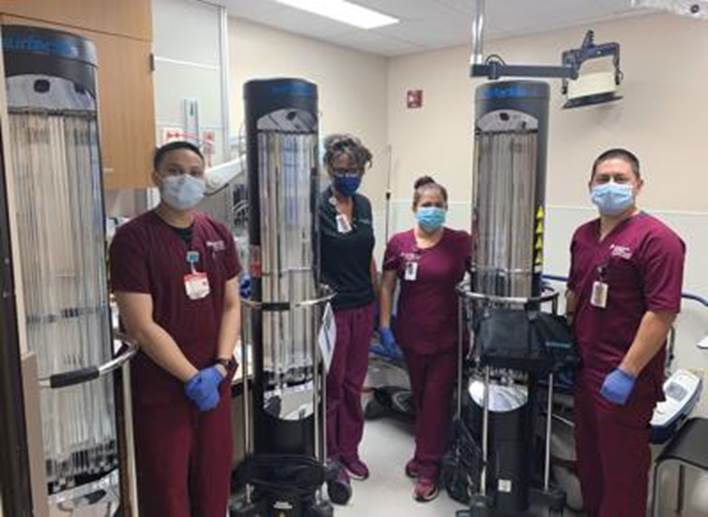 Hospital, facilities looking ahead
Manning said medical centers that are preparing for a potential surge in COVID patients have ordered or rented extra beds, stretchers, patient monitors and other equipment to furnish emergency spaces they hope they never have to use. "A lot of hospitals needed additional beds and built supplementary areas of care outside of the hospital," he said.
Keckler's warehouse houses some of the supplies, but many items have to be ordered directly from the manufacturers. Delivery times range from a week or two to a month, depending upon the item and the demand from the market. With many hospitals and medical facilities all wanting the same things, planning ahead is critical, Manning said.
And when equipment is delivered, Keckler Medical's experienced staff stands ready to help with any training that is necessary. Keckler's motto is "it's all about what happens after the sale." "We're there for our customers," Manning said. "We want to assist them in any way that we can to ensure whatever they've ordered fulfills their needs. We stand behind our products and we want them to know that they can call us with anything they need."
About Keckler Medical: J.M. Keckler Medical Co., Inc. is a premier supplier of medical and surgical equipment and technologies specializing in hospitals, surgery centers, clinics and physicians' offices in Northern California and Nevada. Its vision is to help its customers achieve operational excellence through superior service. Since 1973, it has earned national recognition because of its dedication to sales expertise, reliable technical support and knowledgeable customer service. For more, visit its website at https://kecklermedical.com/ or call (209) 847-4100.