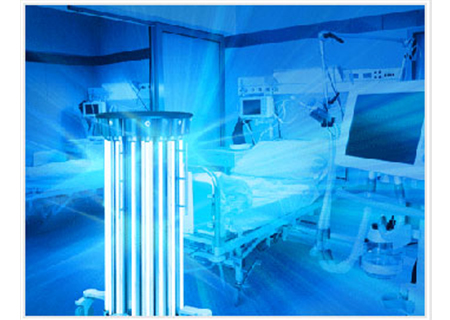 UVC Disinfection
Skytron offers a complete portfolio of automated UVC robots that share the same intelligent DNA to meet every need and every budget. With effective, single-cycle, whole-room disinfections, Skytron UV delivers more power and efficiency, ensuring thorough disinfection and increased staff workflow productivity.
SMART
SmartDosage UVTM technology delivers a lethal germ-killing dose to all surfaces, including shadowed areas. Skytron UV Disinfection Robots automatically sense room size and characteristics to calibrate the appropriate run time, instilling confidence that disinfecting treatments are completed with the highest quality performance every time.
POWERFUL
Skytron UV Disinfection Robots deliver high energy output, resulting in faster and more ffective treatments. With rapid, single-cycle, whole-room disinfections, more germicidal power is delivered, more clinical pathogens are killed, and direct, indirect, and shadowed surfaces are disinfected.
CLICK HERE FOR IPT 1140 SPEC SHEET
CLICK HERE FOR IPT 2280 SPEC SHEET
CLICK HERE FOR IPT 3200 SPEC SHEET