Surgical tables are significant investments for hospitals and surgery centers, often running tens of thousands of dollars each. So it makes sense that medical staff who regularly have to move these expensive and complex pieces of equipment know how to do so safely and easily.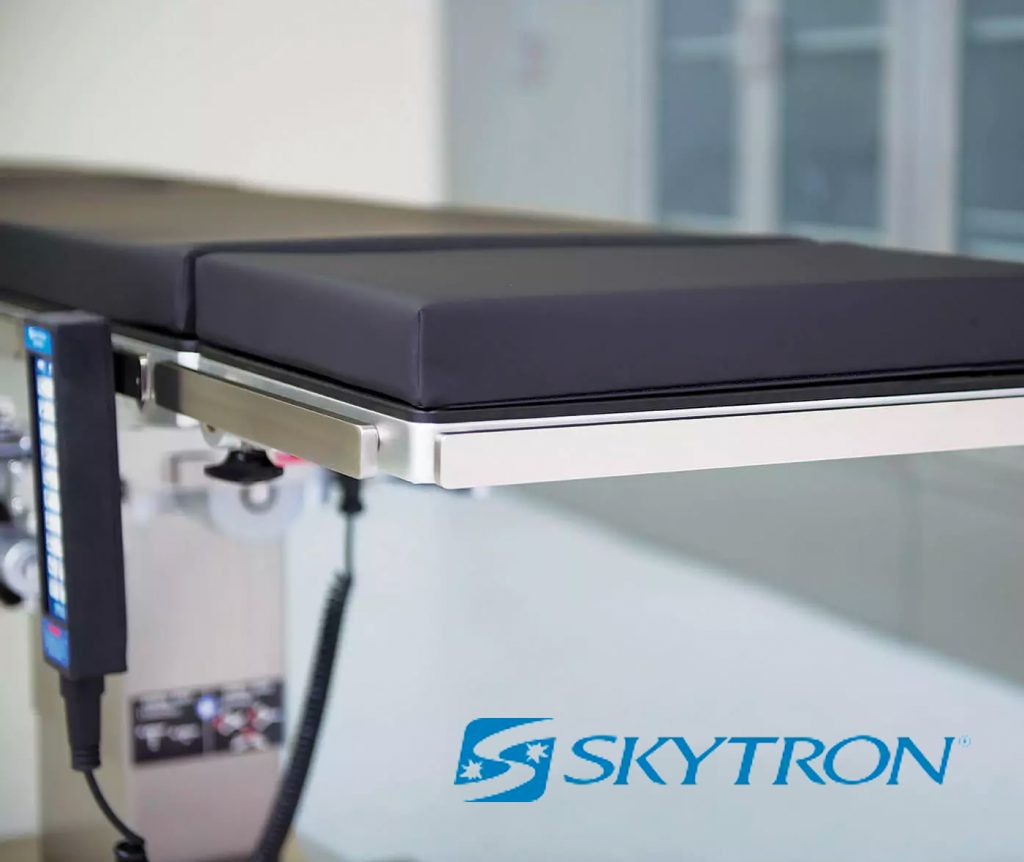 One of the most popular and respected brands of surgical tables is Skytron, which makes more than a dozen tables that serve a range of purposes and have many important features to ensure patient safety and assist operating room staff. The exclusive distributor of
Skytron
products in Central and Northern California and Northern Nevada is Keckler Medical.
The Keckler team not only proudly sells Skytron surgical tables, it is also the factory authorized service center for them, providing expert advice about their care and maintenance.
A question that often comes up regarding surgical tables is how to safely move them out of an operating room – whether for maintenance or because a different table is needed for a specific procedure. 
Bill Harrington, a senior technician at Keckler, offered these tips:
It is recommended that two people work together to move tables.
Unplug the power cord before moving a table. Running over the cord can damage it and risk safety problems.
Always make sure the brakes are unlocked before trying to move a table.
Never use the emergency brake release to move a table unless there is an actual emergency. If the emergency brake is used, it must be reset before it is operational again.
Always push a table; don't pull.
Push tables so that the casters are in the front. Pushing in the wrong direction can damage the brake pads.
Never pull a table by its power cord. Doing so can damage the cord, cause sparks or possibly an electrical shock.
Never pull on the head section or the leg section of a table. They can come off and operators can lose control of the table.
If a table starts to roll away out of control, let it go. Tables weigh between 600 and 700 pounds, depending on the model. They can injure operators who try to stop them.
Once the table is properly positioned, lock the brakes.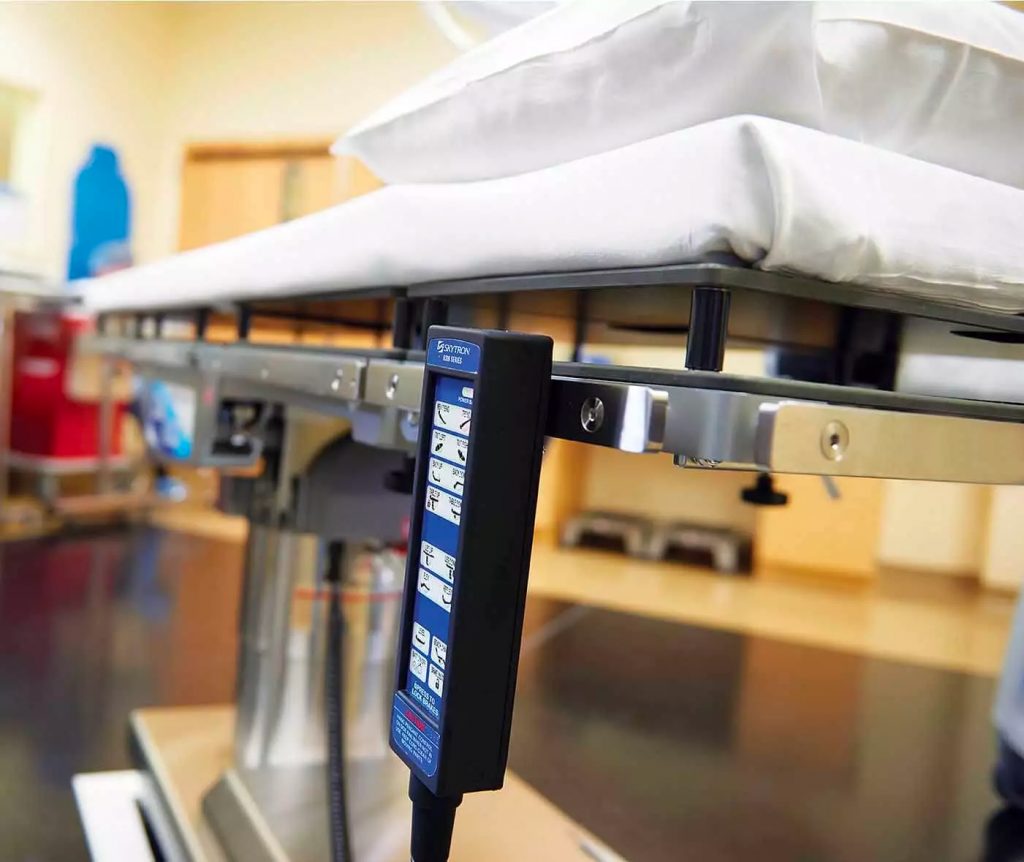 The Keckler team has certified technicians who have passed Skytron's rigorous, weeklong training course at its Grand Rapids, Mich., plant. Skytron recommends that each surgical table is serviced every six months. The Keckler technicians travel to hospitals and surgical centers to perform routine parts and maintenance work — a process than typically takes about two hours per table — as well as to make emergency repairs.